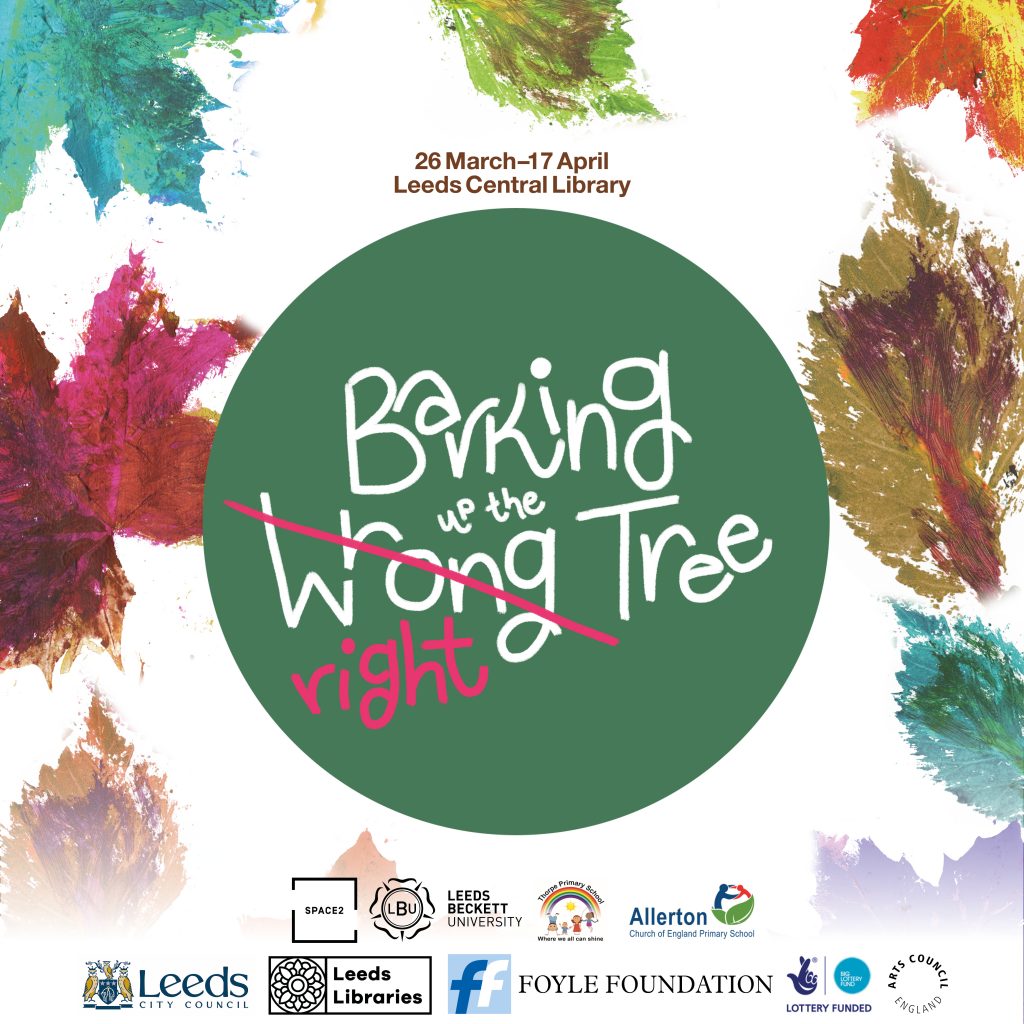 Barking up the Right Tree – an exhibition of children's art exploring the connections between trees, paper, books, and back again!
Children of Allerton CE and Thorpe Primary Schools in Leeds have teamed up with Graphic Design students from Leeds Beckett University to create an exhibition exploring the relationship between books and trees, from the history of paper-making to an environmental call to action.
26th March – 17th April in Room 700 of the Leeds Central Library during normal working hours. Free entry.